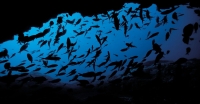 Bay of Islands weekend on the Canterbury Wreck and surrounding reef.

Includes 4 boat dives (2 per day), air fills, 2 nights accommodation, 2 breakfasts, 2 lunch, 1 dinner and a bloody awesome weekend away ??

Cost: $390 Dorm style, $410 twin, $480 single room.
We'll supply tanks and weights,
If you need to hire gear let me know in advance, $50 full kit for the weekend.

Must be Advanced or have a deep specialty as the Canterbury wreck is deeper then 18m.

We are running an Advanced course and Deep specialty at the same time for those interested, get in touch for details.